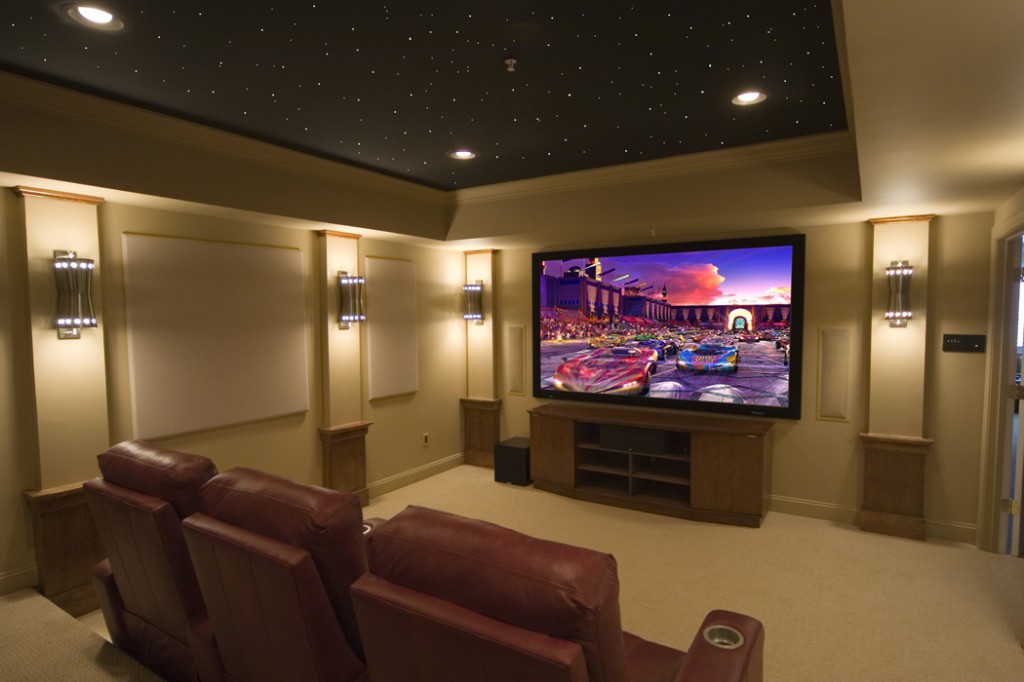 The acoustic environment is often overlooked in home theater design. I have seen thousands of dollars worth of audio equipment placed in a room that is entirely hard wood floors, dryall, and glass throughout. The effect is a highly muddled, boomy, echoing, fluttering listening experience with generally disappointing sound quality. Ever wonder why speakers sound better (clearer highs and tighter bass response) on the store showroom than they do at home? The answer is the room. This is why audio salesman take you into a special listening room to test the speakers; it is an acoustically tuned space! I would like to show you how to bring that experience home.
AcousticsFREQ.com has compiled a complete guide to Home Theater acoustic design. This page includes how-to tutorials for creating a world-class environment to enjoy your favorite film, television, music, and video games. Please follow all of the following steps. It is important that you perform each step in order, since the precise location of acoustic treatment depends on the location of speakers and listener seating positions, which must be carefully positioned according to a specific geometry.
Step 1) Determine Surround Sound Speaker Placement – Properly arrange the seating locations, video display, and 5.1 channel surround sound speakers in your home theater space.
Step 2) Find Where to Place Sound Absorbing Treatment – Find the specular reflection points that will require sound absorbing treatment.
Step 3) Build Your Own Sound Absorbing Panels – Make and install cheap, easy, attractive DIY acoustic wall panels
Step 4) Install Sound-Absorbing Drapery – Cover your sound-reflective glass and window surfaces with retractable and highly absorptive acoustic black out curtains
Follow these four steps to the letter and you have everything you need to enjoy a world class cinema experience right in your home! Please send me comments, questions or photos of your finished masterpiece and I will add them to this page: Eric@AcousticsFREQ.com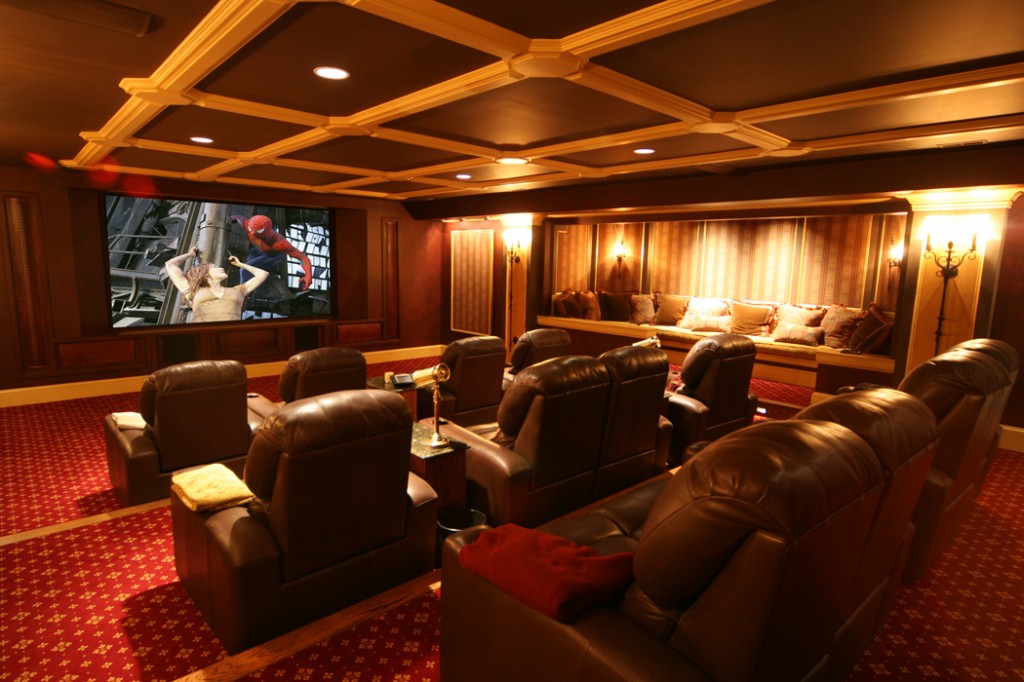 Have questions? Please feel free to comment below, or on any of the topic pages.